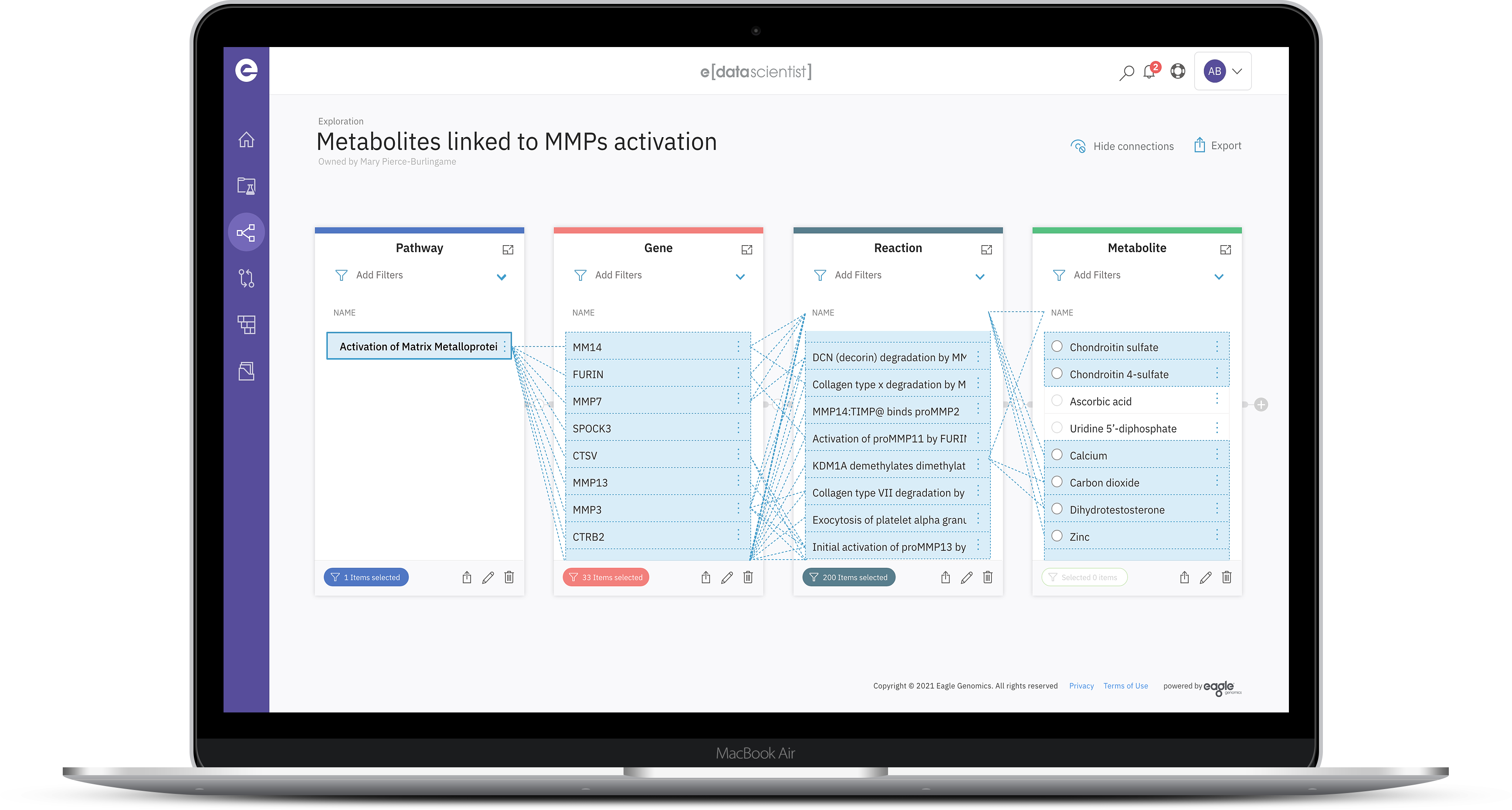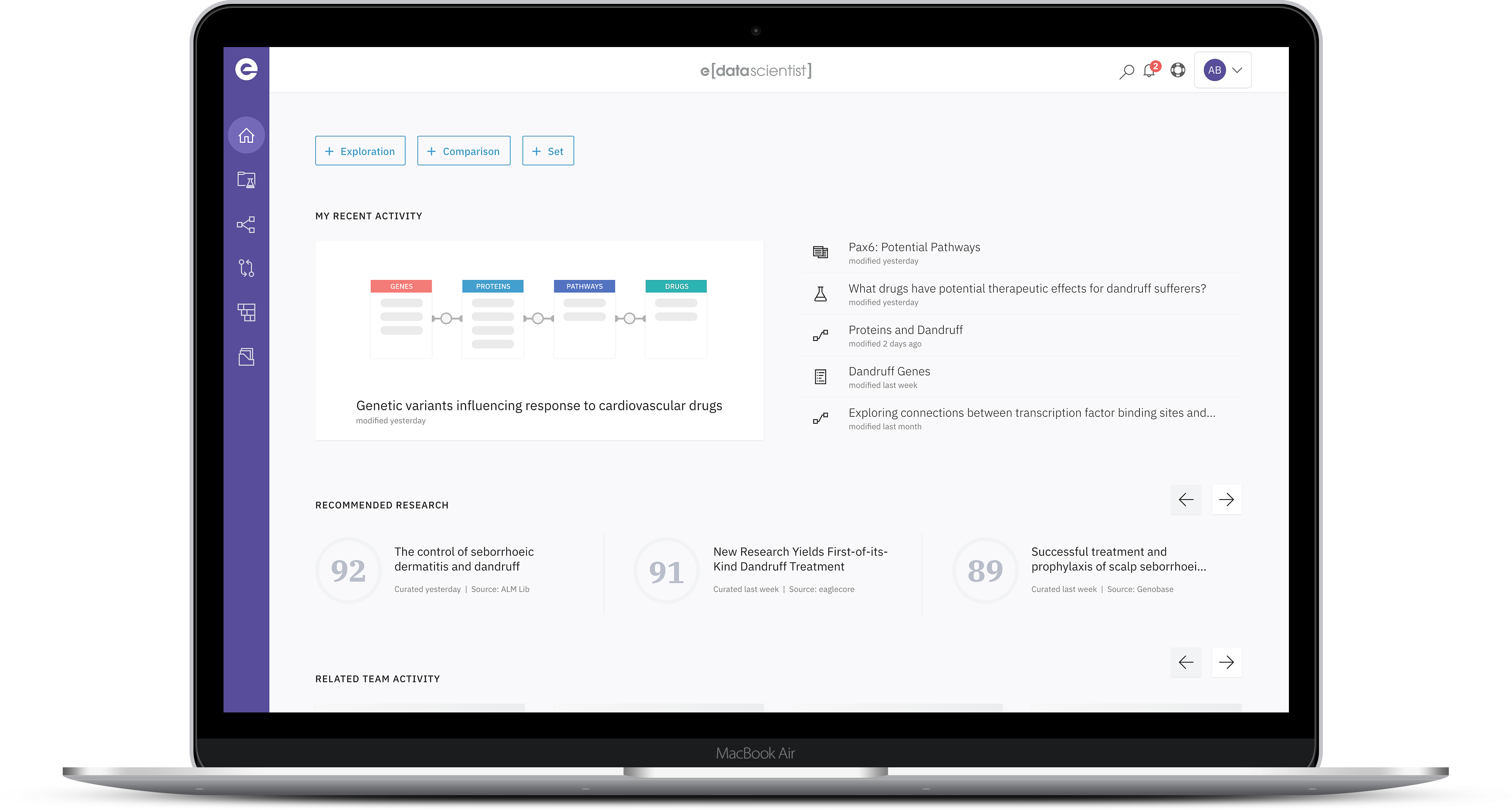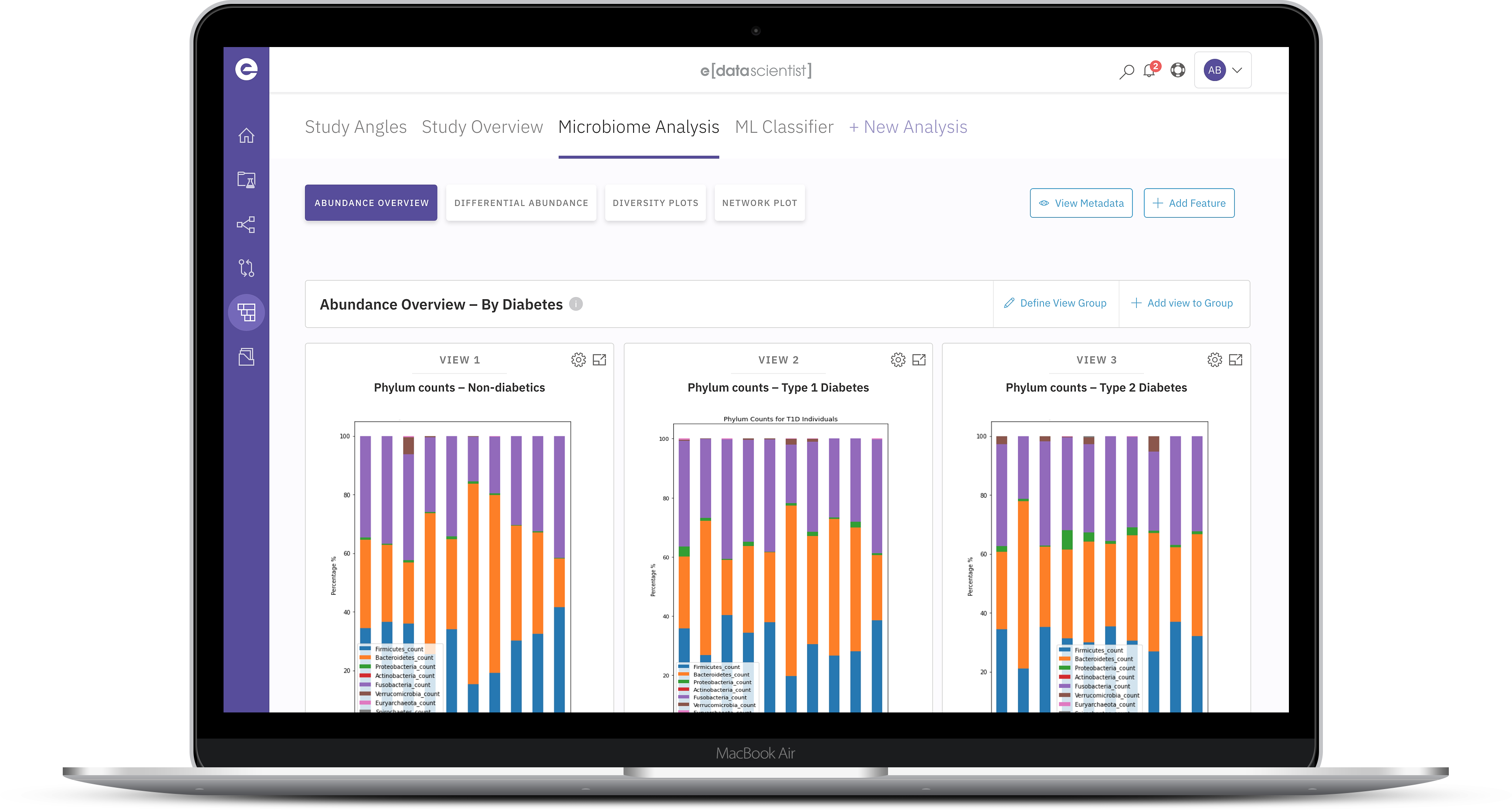 Contextualize data and navigate scientific data-entity relationships
It is increasingly difficult to explore and traverse ever-growing quantities of data. Biological datasets are complex, and current data representation models impede the discovery of novel data relationships at scale.
How can scientific teams surface and assess the relevance and reliability of known and unknown data relationships? e[hypergraph] provides a consistent framework to systematically explore and understand scientific information.
Eagle Genomics has developed a new way of interacting with data, enabling queries on a multi-layer hypergraph across multi-omics data and metadata to promote the conversation between the human and data.
Contextualize data by focusing on a particular layer of the graph (e.g. study subject, compound, measurement)

Navigate within one layer of the graph, exploring and linking concepts of the particular graph layer

Traverse graph layers and link multiple areas and domains, enabling fusion of diversified data sources

Zoom-in on a particular entity (node) or a relationship (link) and represent the concept as a graph layer

Represent the time dimension and evolution of the graph as separate layers (e.g. exposing microbiome evolution and its relationship with conditions/diseases)
Create a multidimensional view of all data and explore it intuitively, without the need for a deep data science background

Divide different types of scientific enquiry into layers, to effectively select the right method to address them

Gain a completely new perspective on data navigation and obtain a holistic view of enterprise knowledge

Systematize multi-omics data and metadata representation, giving the right context to the data to facilitate interpretation

Uncover previously undiscovered data relationships, assess relevance and reliability, and establish a groundbreaking approach to scientific knowledge discovery
Innovating for a better future
Eagle Genomics' innovative approach in establishing a platform-driven ecosystem for the generation and exchange of scientific data-derived assets is of great potential value to Unilever.
Healthy animals, healthy people and a healthy planet are all interconnected. With the advanced knowledge and insights we anticipate generating from our microbiome data, the e[datascientist] will allow us to bring more relevant products to market.
As a company driven by innovation, Reckitt collaborates with partners who bring powerful new capabilities to the table so we can deliver disruptive ideas to the market.