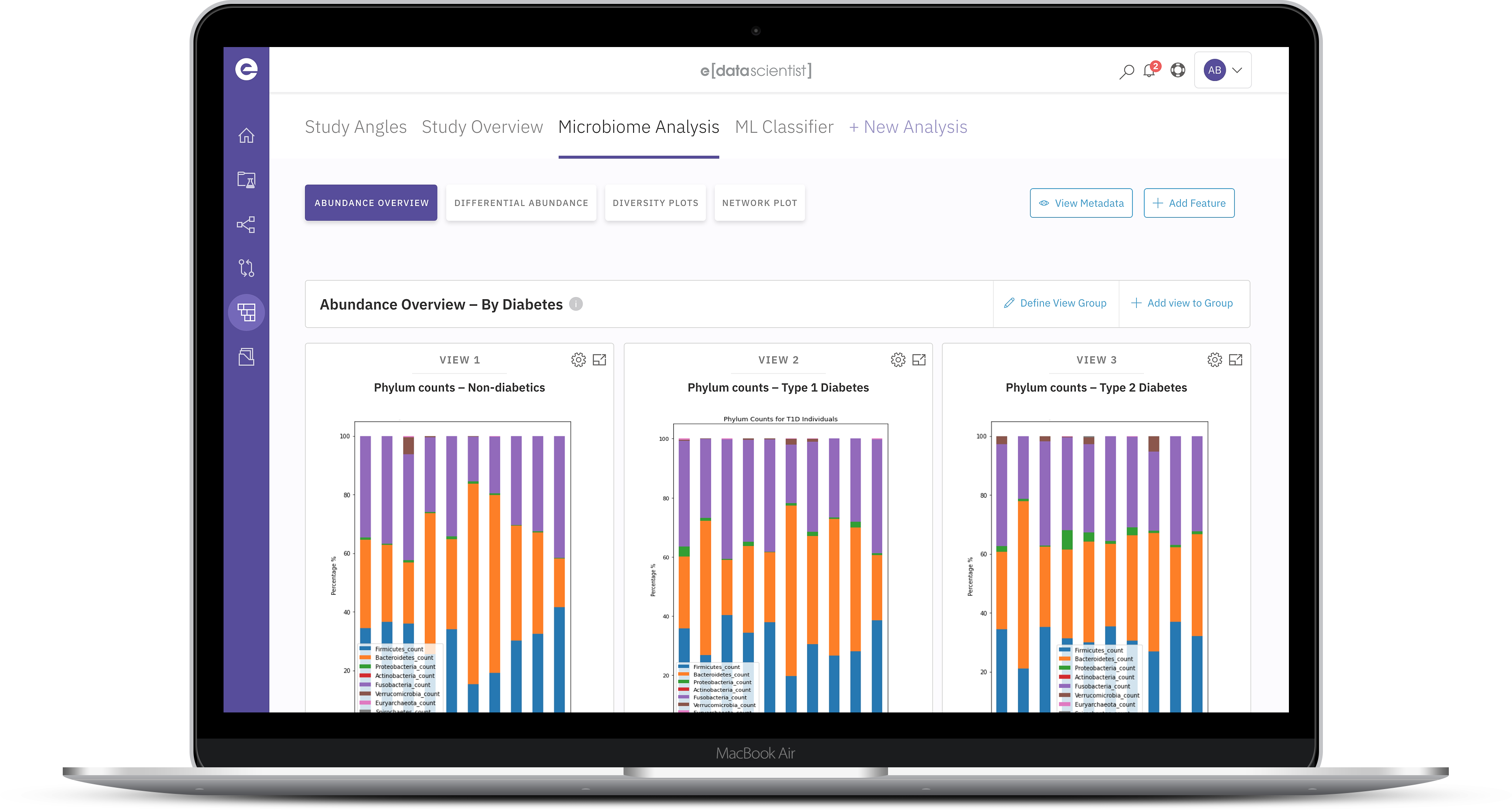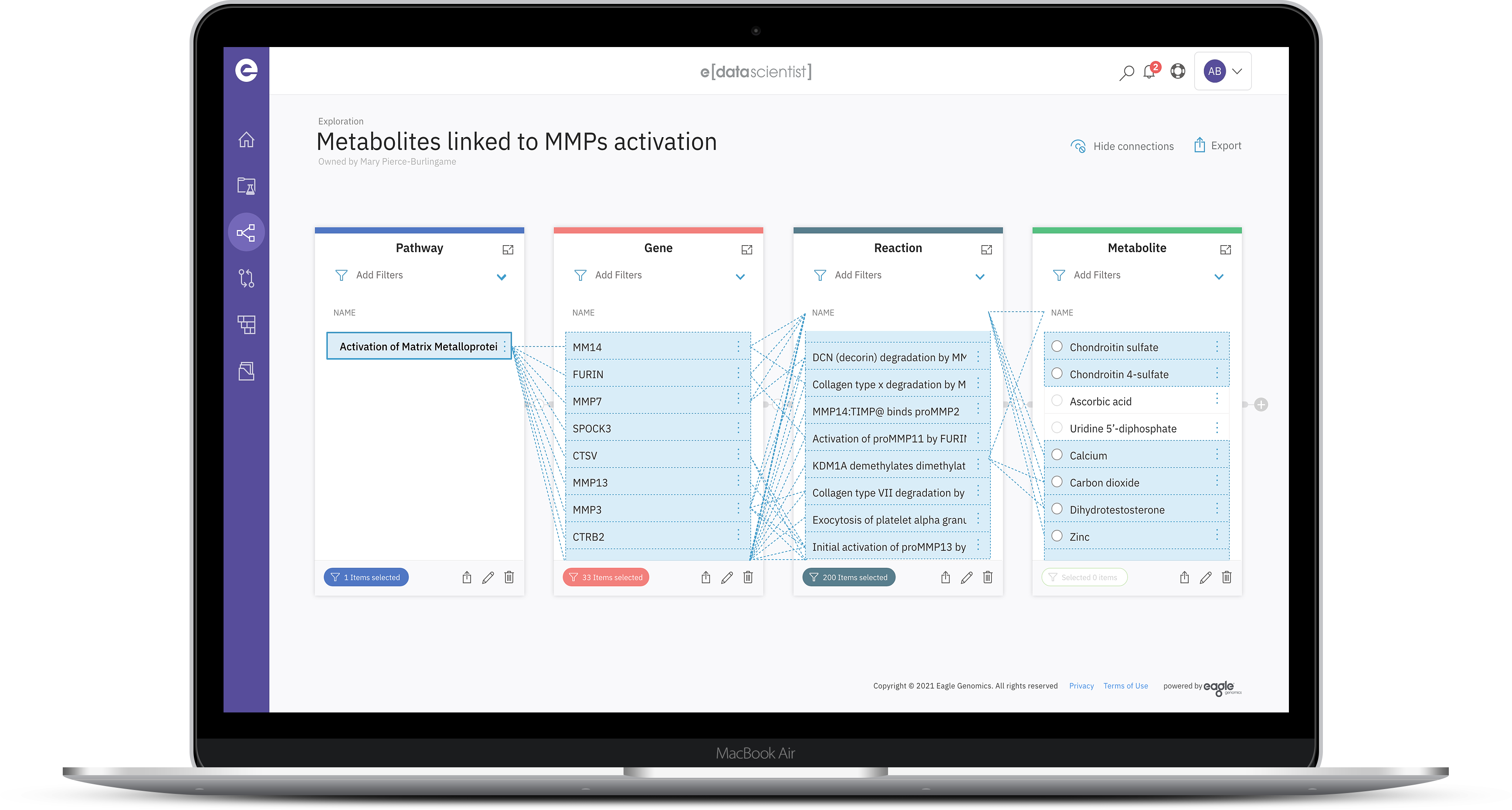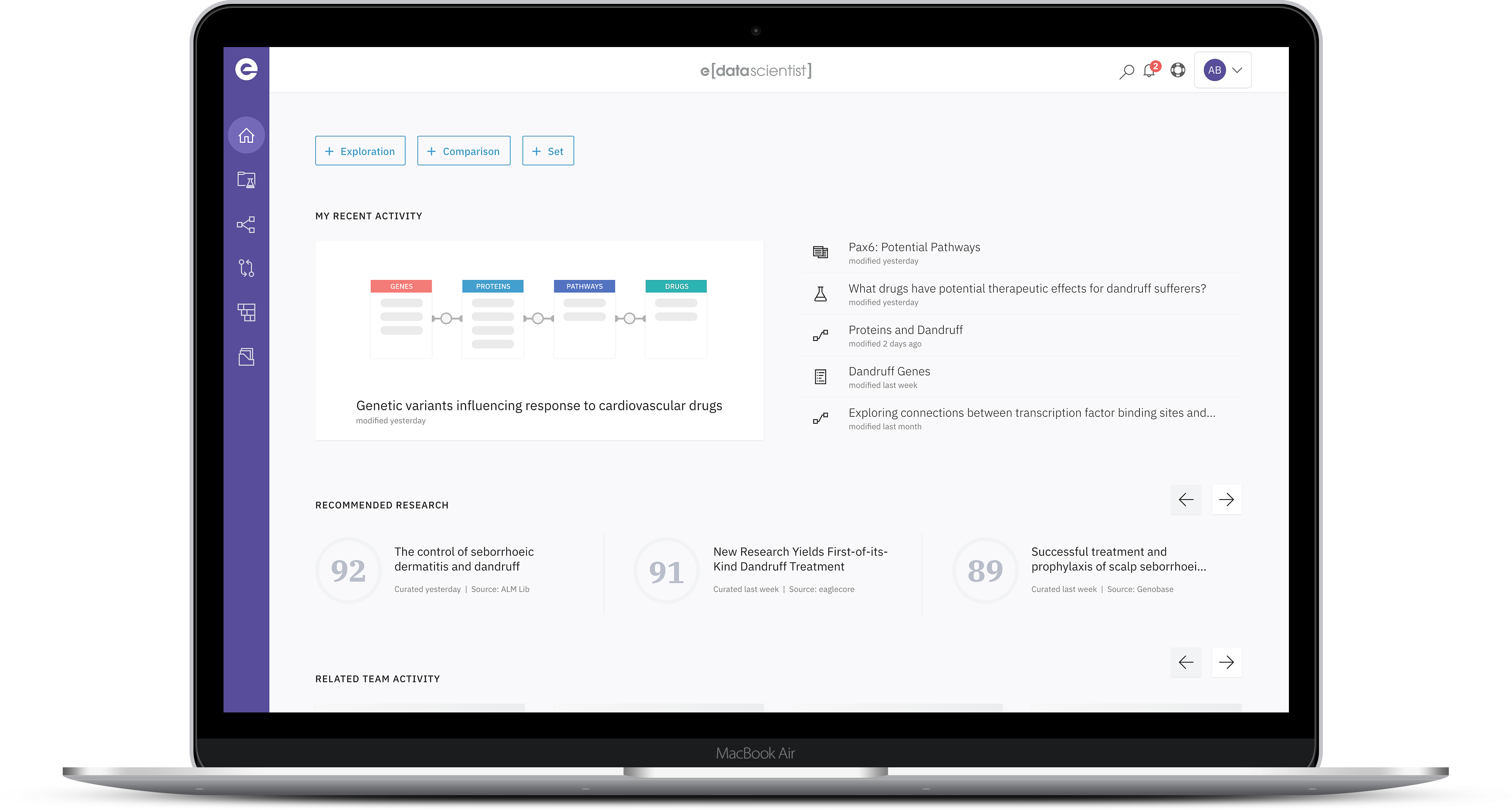 Create and explore customizable virtual cohorts
It is challenging to apply a systematic approach to identify the key characteristics that best define a cohort. Life scientists often know they are missing relevant cohort features.
Teams need a structured environment to appropriately select relevant stratification criteria, perform cohort analyses and generate traceable results.
Comparison between different studies which do not follow the same standard often leads to invalid or incomplete results, owing to the lack of standardized contextual metadata.
e[cohort] generates reliable and reproducible results via unconstrained, data-driven virtual cohorts underpinned by the e[datascientist] valuation engine.
Create virtual cohorts of subjects based on multiple selection criteria (e.g. genotype, phenotype, indication, biomarker, treatment regime, etc.)

Apply and maintain (store, share, reuse) customizable valuation models to rank and prioritize virtual cohorts

Perform meta-analysis and downstream cohort analysis, using tools to help with network exploration, statistical models, subgroup comparisons and stratification

Generate interactive visualizations of data, and present results in the most compelling, informative way

Export comprehensive reports within minutes, ensuring traceability, transparency and collaboration
Build unconstrained virtual cohorts driven by a robust valuation framework

Define cohorts in a collaborative environment, ensuring informed stakeholder alignment

Evidence cohort priorities with justifiable criteria based on true data characteristics

Identify indicative correlations and use causal analysis to confirm/refute causal interactions

Inform future follow-up experimental and in silico studies to accelerate innovation
Innovating for a better future
Eagle Genomics' innovative approach in establishing a platform-driven ecosystem for the generation and exchange of scientific data-derived assets is of great potential value to Unilever.
Healthy animals, healthy people and a healthy planet are all interconnected. With the advanced knowledge and insights we anticipate generating from our microbiome data, the e[datascientist] will allow us to bring more relevant products to market.
As a company driven by innovation, Reckitt collaborates with partners who bring powerful new capabilities to the table so we can deliver disruptive ideas to the market.