Food and nutrition industries are under increasing pressure from consumers for transparency on the impact of their products on health, wellness and the shared environment.
Microbiome science is driving a transformation in understanding the impact of micronutrients and functional nutrition and the discovery of healthy, sustainable and complementary ingredients.
Industry applications and use cases
Safety profile of alternative proteins
Increasing concerns about health, the environment and animal welfare, is leading to exponential growth in the alternative-proteins market

With new sources of alternative proteins, it becomes difficult to assess their safety and beneficial outcomes

The variation and shift in microbiome composition or activity can be used to profile safety and quality of alternative proteins

e[datascientist] is helping to demonstrate that RNA sequencing is a robust tool when studying the microbiome in food safety and quality applications
Natural alternatives to artificial ingredients
Increasingly consumers deeply value the natural qualities of food, from the way it is grown and produced to the nutritional content of the end product

Science has proven that components like non-caloric artificial sweeteners may cause metabolic problems by functionally altering the gut microbiome

The food industry is responding and moving towards plant-based and other solutions, aimed at selecting natural ingredients to deliver new or re-formulated products

e[datascientist] is accelerating time to insight in evaluating these natural alternatives and their effect on the microbiome
Dietary fiber for personalized health
The world is experiencing an overwhelming rise of diet-related chronic diseases, such as diabetes and cardiovascular disease

As diet shapes the gut microbiota, scientists are designing personalized diet therapeutic strategies that benefit chronic patients

Fiber intake is at the center of these dietary interventions, allowing weight loss and positively influencing the intestinal microbiome

e[datascientist] is guiding the discovery and exploration of ingredients for personalized microbiome modulation, opening doors for treatment and prevention of malnutrition, metabolic disorders and more
Multi-layer Hypergraph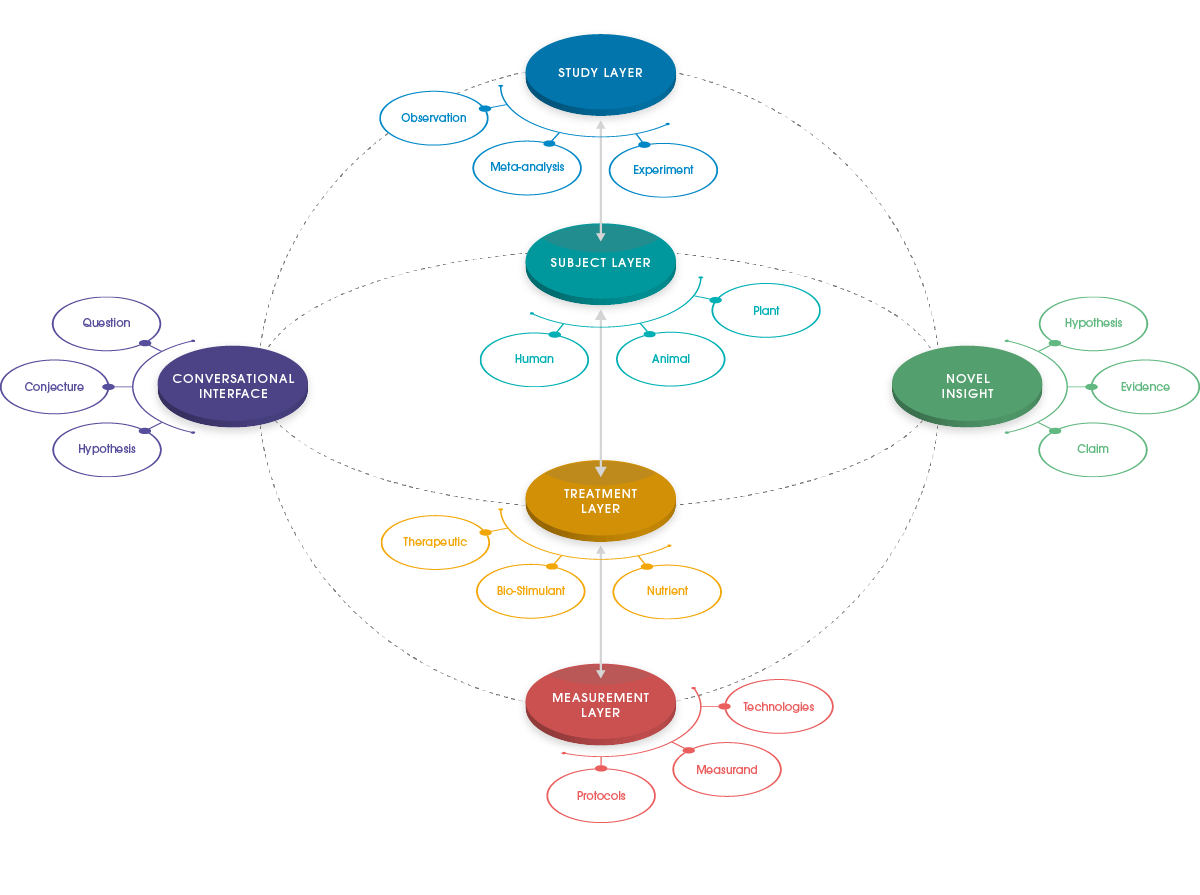 Innovating for a better future
Eagle Genomics' innovative approach in establishing a platform-driven ecosystem for the generation and exchange of scientific data-derived assets is of great potential value to Unilever.
Healthy animals, healthy people and a healthy planet are all interconnected. With the advanced knowledge and insights we anticipate generating from our microbiome data, the e[datascientist] will allow us to bring more relevant products to market.
As a company driven by innovation, Reckitt collaborates with partners who bring powerful new capabilities to the table so we can deliver disruptive ideas to the market.