The pharmaceutical industry is increasingly seeking to understand the holistic impact of individuals' microbiomes on their health, wellness and the efficacy of therapeutics. Microbiome science is unlocking viable candidate treatment options for historically challenging diseases and conditions.
A spectrum of potential applications is rapidly emerging, from target microbiome treatments for gut disorders and immune diseases, to the use of synbiotics to accompany existing cancer therapies.
Industry applications and use cases
Synbiotics to combat cancer
Scientists have demonstrated the benefits of a balanced gut microbiome in the development of tumors in different organs

The gut microbiome can modulate the effects of immunotherapy and chemotherapy, although the exact mechanisms still need to be uncovered

Incorporating synbiotics as part of the existing cancer treatments can increase the efficacy of conventional strategies

e[datascientist] can inform the use of probiotic bacteria as vectors to administer drugs and to develop innovative vaccines
Treating gastrointestinal disorders
Gut microbiome plays an essential role in gut health and homeostasis, so diseases can occur when this microbiome is perturbed

Scientists believe the microbiome is involved in chronic diseases, not only gastrointestinal, but also cardiovascular, metabolic or respiratory

Identifying beneficial bacterial consortia is essential to develop new treatments that rebuild the gastrointestinal microbiota ecosystem

e[datascientist] informs therapeutic strategies, which include the administration of probiotics, prebiotics and synbiotics, transplantation of feces or bacterial consortia, and many more
The gut-brain axis in neurological disorders
The gut-brain axis is an interactive network of hormones, neural signals and immune modulators that maintains gut-brain communication

Research suggests that intestinal health has an important impact on neurodegenerative diseases

Understanding how the gut microbiome has beneficial effects in the brain is key to develop new therapeutic strategies

e[datascientist] is helping reveal the complex relationships in microbiome-based treatments to benefit patients of Alzheimer's and Parkinson's disease
Multi-layer Hypergraph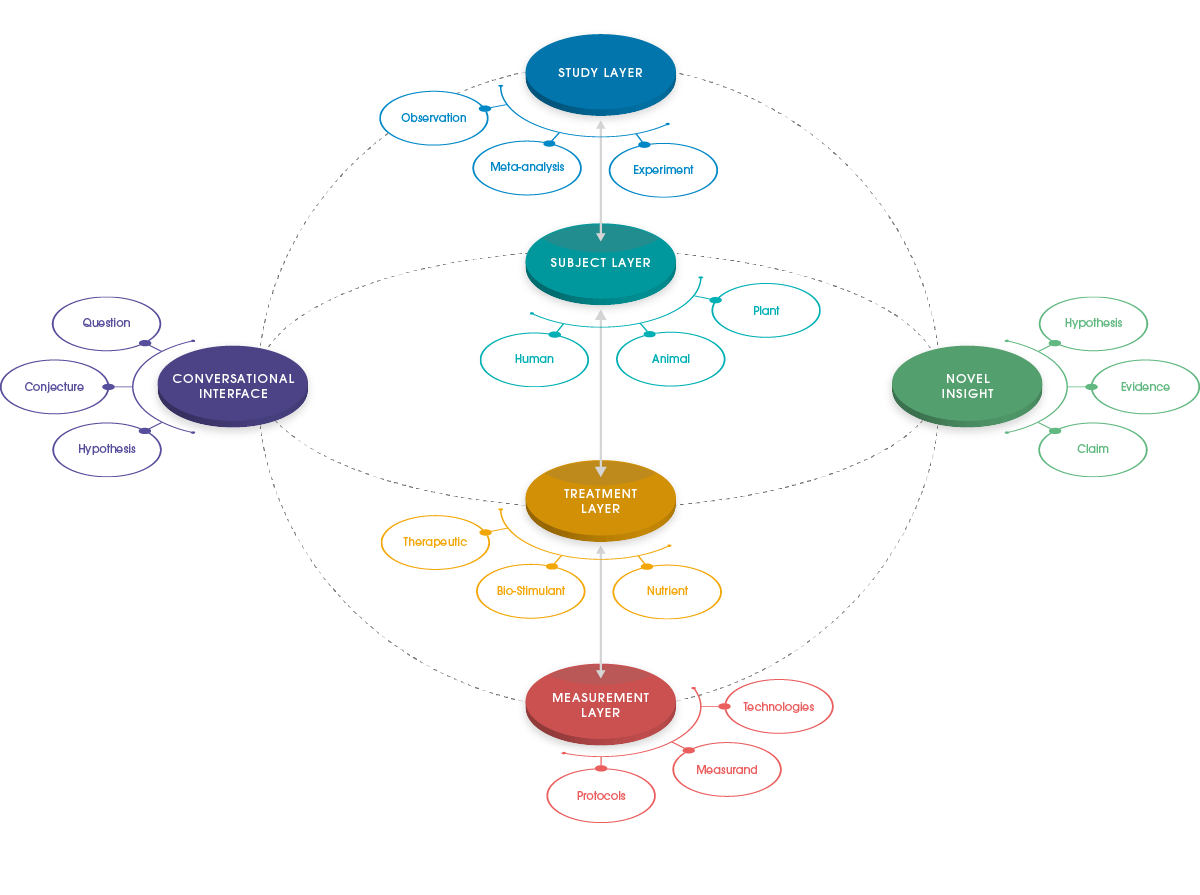 Innovating for a better future
Eagle Genomics' innovative approach in establishing a platform-driven ecosystem for the generation and exchange of scientific data-derived assets is of great potential value to Unilever.
Healthy animals, healthy people and a healthy planet are all interconnected. With the advanced knowledge and insights we anticipate generating from our microbiome data, the e[datascientist] will allow us to bring more relevant products to market.
As a company driven by innovation, Reckitt collaborates with partners who bring powerful new capabilities to the table so we can deliver disruptive ideas to the market.