Personal care with nature in mind
The global beauty and personal care industry is increasingly focused on providing evidence for the health, efficacy and performance aspects of its products, underpinned by an increasing commitment to sustainability.
Microbiome science provides opportunities for product personalization, ingredient safety, component optimization, and the identification of natural and organic alternatives.
Industry applications and use cases
Skin elasticity with enzymes
Consumers continue to value skin regeneration, elasticity and smoothness, and are increasingly conscious of the natural content and efficacy of daily skincare regimes

However, skin aging is a complex biological process influenced by intrinsic (genetics, hormones) and extrinsic (solar radiation, environmental pollution) factors

Innovative brands are now studying the microbial effects of skincare products to understand the role of probiotics, prebiotics and postbiotics

e[datascientist] is helping companies to understand the anti-ageing effects of enzymes, such as inhibiting collagen-degrading proteins or stimulating antioxidant enzymes
Microbiome implication in acne
Acne is a highly prevalent inflammatory skin condition, caused by the interplay of multiple factors

Scientists believe the microbiome is a key player in the condition, as acne patients have perturbed microbial composition and activity

The gut–brain–skin model is a powerful way to explore how the skin can be influenced by emotional state affecting microbial mechanisms in the intestine

e[datascientist] is supporting the discovery of personalized treatments for inflammatory skin conditions that promote the development of beneficial microbial communities and target pathogenic strains
Personalized microbiome-based skincare
Skin microbiome plays a key role in the protection against pathogens and assimilation of natural compounds

As consumers understand the impact of the microbiome on skin health, cosmetic brands are increasingly developing microbiome-gentle products

Genetics, microbial composition and lifestyle can determine different microbiome signatures to characterize various skin types

e[datascientist] is supporting the development of personalized skincare products based on scientific insights into formulas, combinations and ingredients
Multi-layer Hypergraph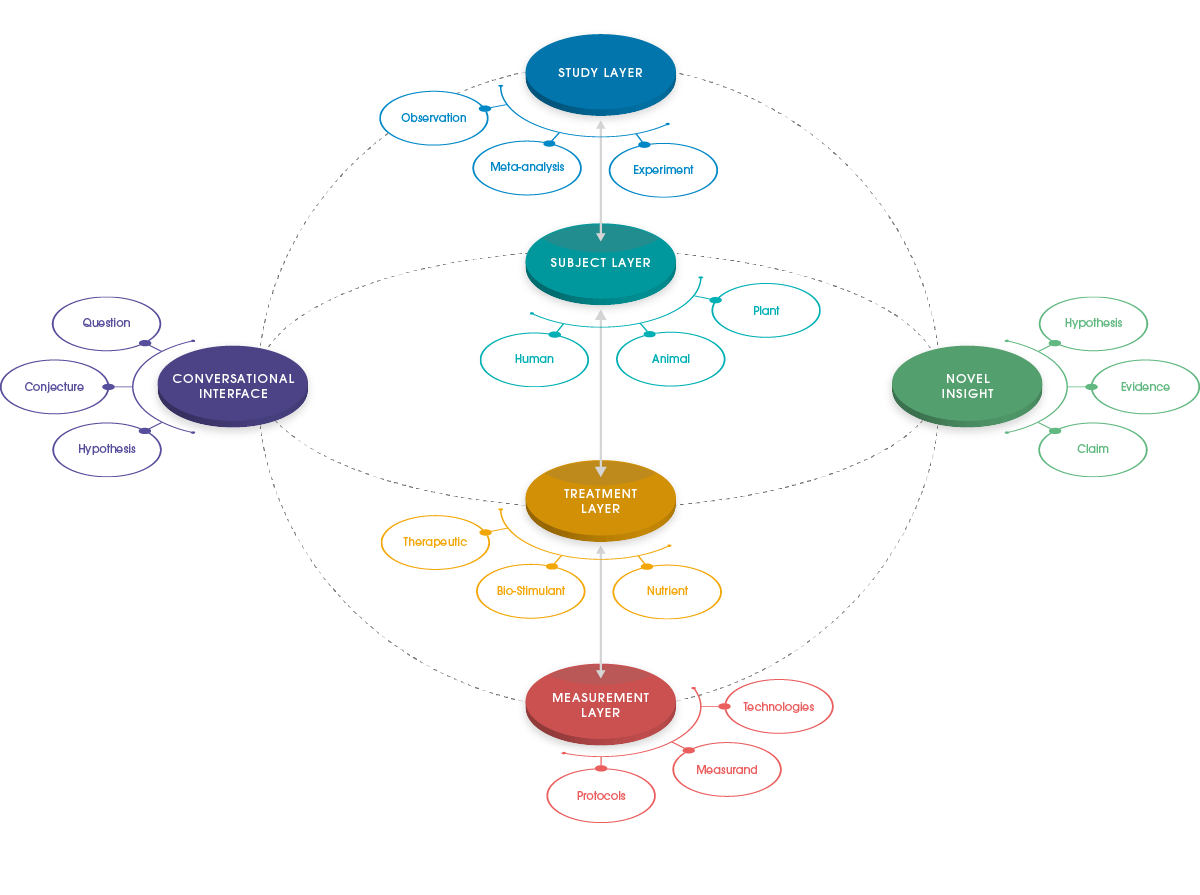 Innovating for a better future
Eagle Genomics' innovative approach in establishing a platform-driven ecosystem for the generation and exchange of scientific data-derived assets is of great potential value to Unilever.
Healthy animals, healthy people and a healthy planet are all interconnected. With the advanced knowledge and insights we anticipate generating from our microbiome data, the e[datascientist] will allow us to bring more relevant products to market.
As a company driven by innovation, Reckitt collaborates with partners who bring powerful new capabilities to the table so we can deliver disruptive ideas to the market.