e[exploratory data analysis]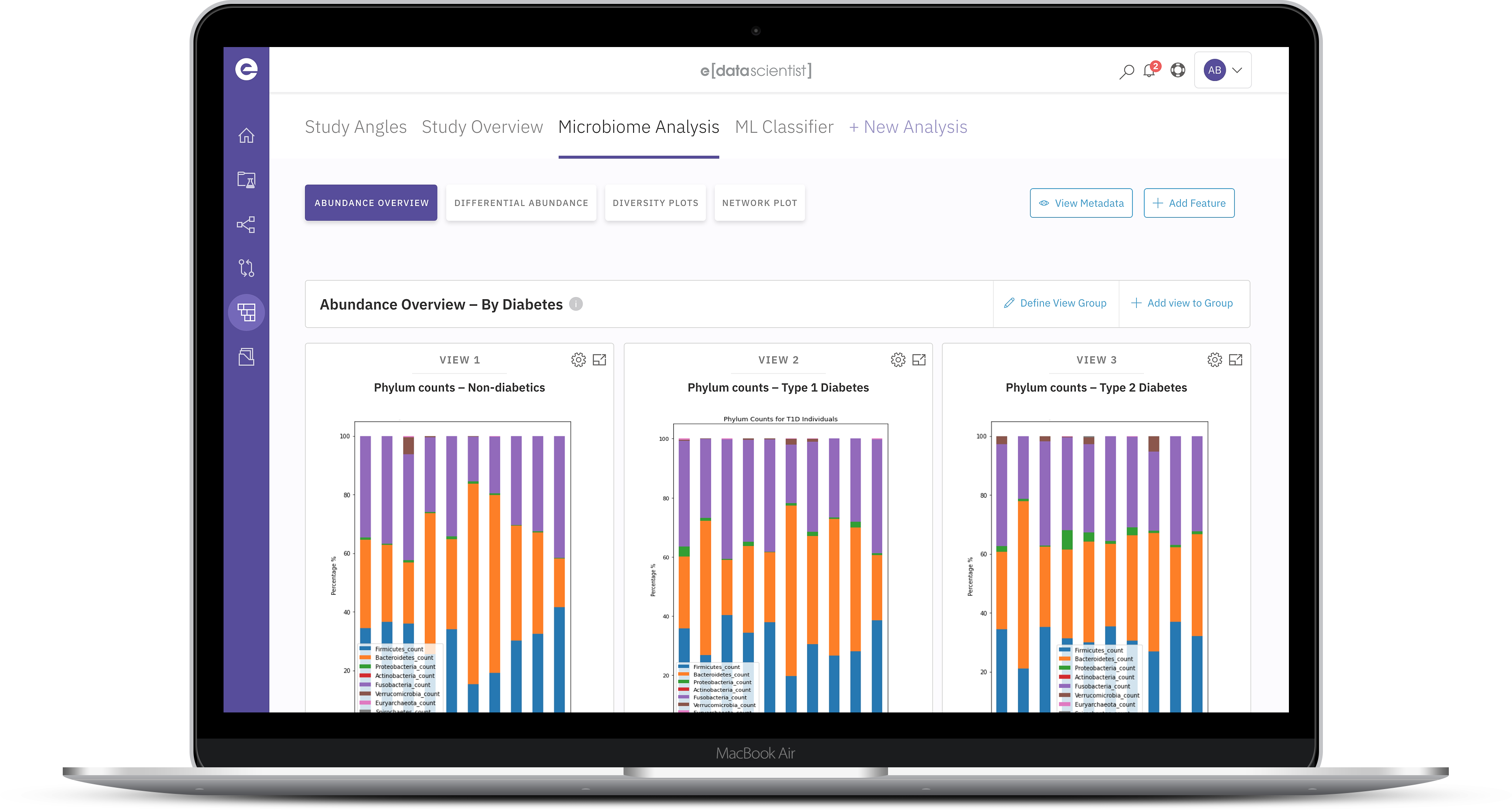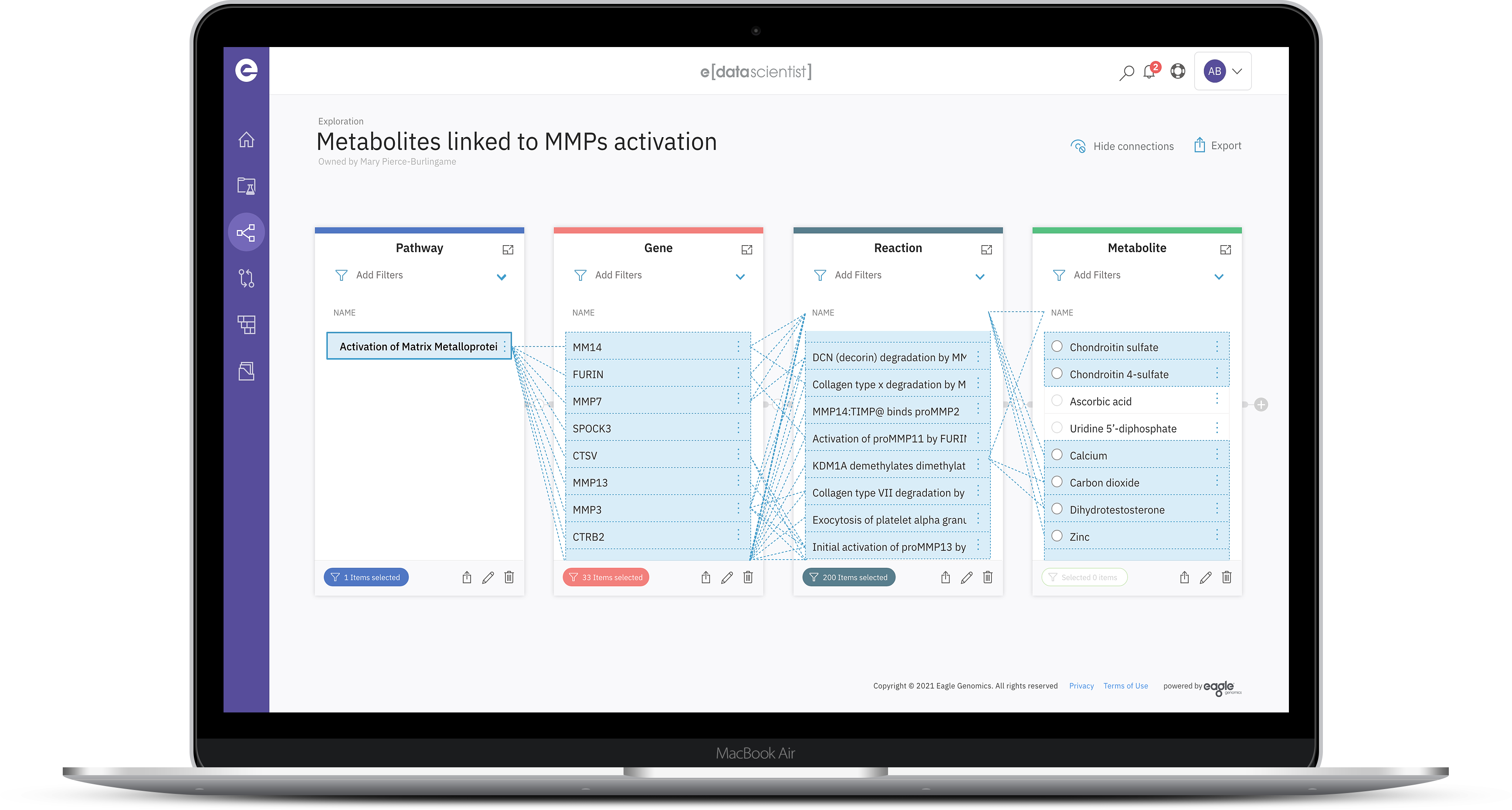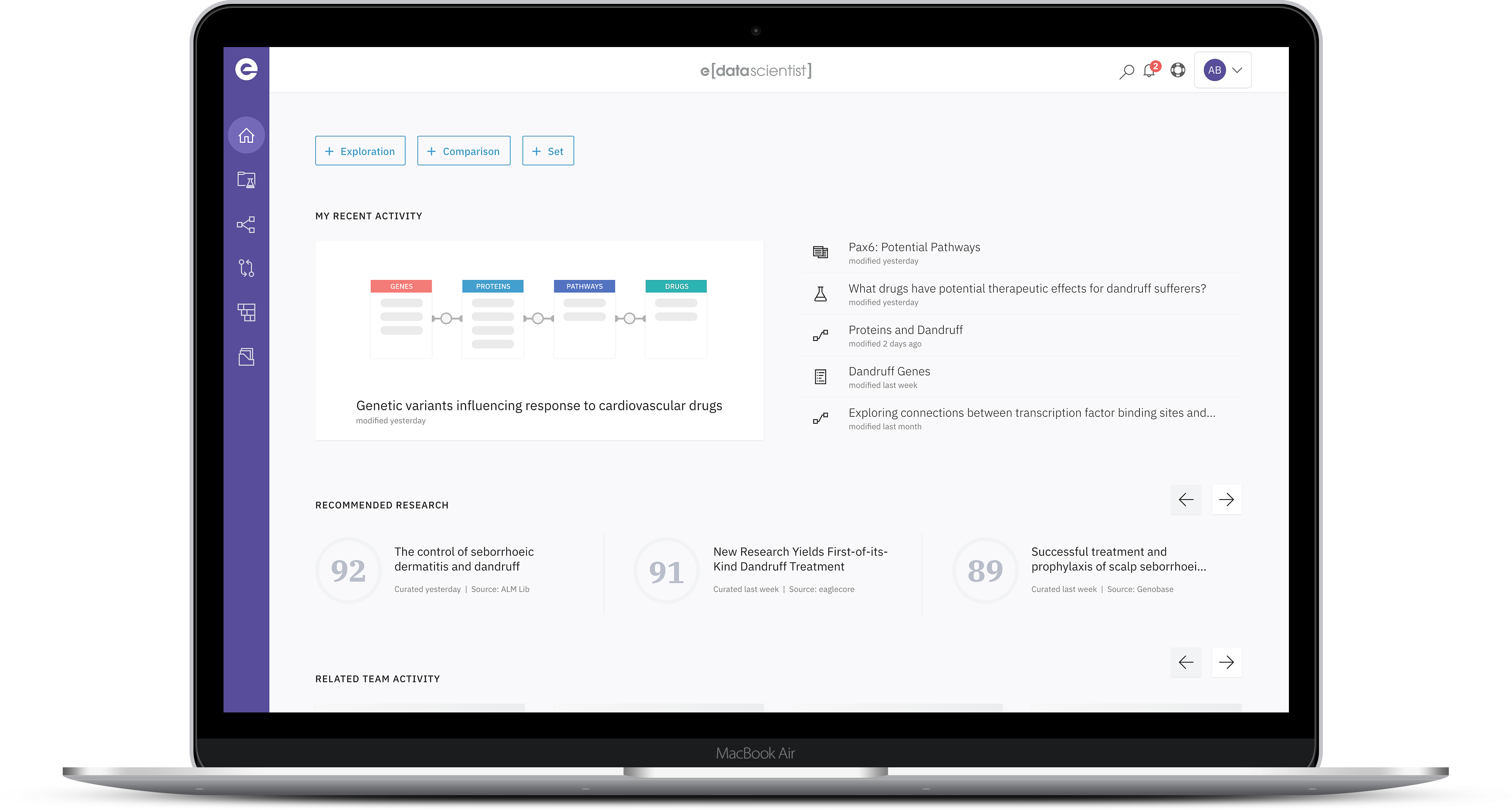 Characterize data for statistical analysis
Trying to make sense of advanced statistical analysis without proper understanding of the data is not a good idea. Data science and statistics are error-prone when data exploration is ignored.
Skipping the data exploration phase involves performing statistical analysis by trial and error, without the formulation of hypotheses and pursuing an arbitrary selection of statistical tools and techniques, leading to inefficiency and error.
Taking action to avoid the situation is now possible. Eagle Genomics supports the data exploration journey, helping teams to fathom complex and meshed data with the right visualization and analytics tools.
Perform statistical data exploration, mining and analysis in an intuitive, visual manner to boost understanding

Identify data patterns by uncovering distributions, associations, groups, and more

Formulate relevant data-driven hypotheses, based on proper understanding of data characteristics and behavior

Select the appropriate statistical tools and techniques to effectively test formulated hypotheses

Identify data quality and data curation issues, and resolve them before proceeding to complex statistical analysis
Systematize data quality assessment to turn data into actionable information

Understand data associations to address biases and confounding effects, in preparation for robust, reliable analysis

Extract valuable insights from data and identify the appropriate advanced analytical tools for statistical analysis

Provide a mechanism for effective communication between data scientists, life scientists and business decision makers

Establish contingency plans to deal with any issues, and improve protocols and research methods in the future
Innovating for a better future
Eagle Genomics' innovative approach in establishing a platform-driven ecosystem for the generation and exchange of scientific data-derived assets is of great potential value to Unilever.
Healthy animals, healthy people and a healthy planet are all interconnected. With the advanced knowledge and insights we anticipate generating from our microbiome data, the e[datascientist] will allow us to bring more relevant products to market.
As a company driven by innovation, Reckitt collaborates with partners who bring powerful new capabilities to the table so we can deliver disruptive ideas to the market.