Healthy soils, healthy crops and a healthy planet
Agricultural systems are facing the triple existential challenge of soil degradation, climate change and a growing global population. The AgBio industry is innovating to combat climate change and feed the globe with more sustainable solutions.
Microbiome science is playing a critical role in designing these sustainable products by enabling increased biodiversity with precision innovation in soil management, crop production, and the considerate rearing of livestock.
Industry applications and use cases
Evolving biofertilizers
Nitrogen is a key, yet limiting, nutrient for plants. Molecular nitrogen is in the atmosphere, but plants are unable to directly assimilate it

Prokaryotes are the only organisms capable of nitrogen fixation — the biological process that turns molecular nitrogen into ammonia

Biofertilizers, which contain nitrogen-fixing microorganisms that colonize the rhizosphere and promote plant growth, are a promising emergent solution

e[datacientist] is informing innovation for biostilimulants to promote sustainable agriculture and improve crop yield and nutritional content
Deciphering the soil microbiome
The soil microbiome is a key driver of life support functions on the planet, including ground fertility and biodiversity

Monitoring soil microbiomes is essential to address and modify soil quality, and scientists want to identify 'keystone species' as bioindicators

Most soil microbes have not yet been isolated, so their functions are unknown. Holistic microbiome data analysis remains a significantly untapped research opportunity

e[datascientist] is helping to achieve the ultimate goal in unlocking the secrets of the soil microbiome for the bio-revolution
Improving drought resistance and reversing desertification
Plants are intimately associated with the microbial communities that live in and around their roots

Droughts have serious implications for agricultural productivity, deeply affecting vegetation and their intertwined microorganisms

An effective solution against droughts is to attract microbes that promote plant growth under water limiting conditions

e[datascientist] is informing the understanding of the interaction between microbes and plant growth under conditions of stress
Multi-layer Hypergraph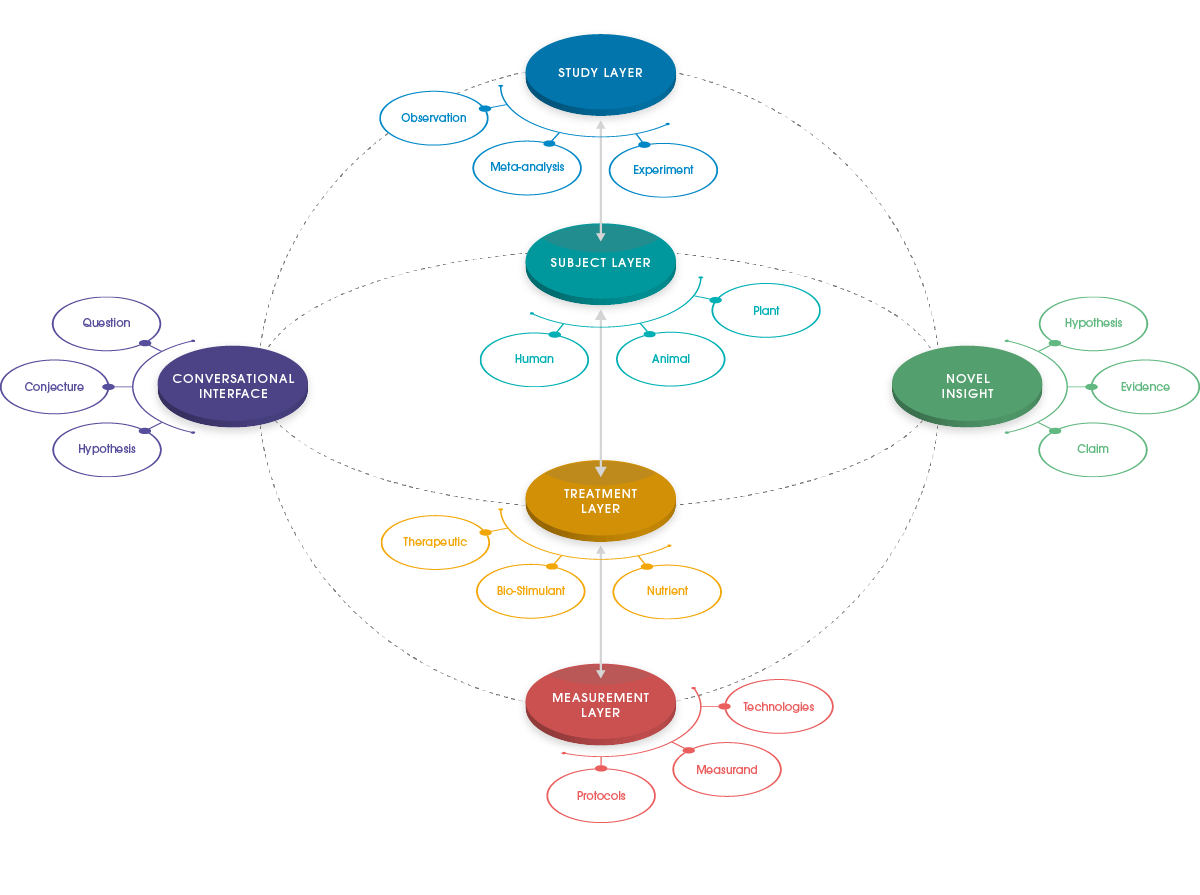 Innovating for a better future
Eagle Genomics' innovative approach in establishing a platform-driven ecosystem for the generation and exchange of scientific data-derived assets is of great potential value to Unilever.
Healthy animals, healthy people and a healthy planet are all interconnected. With the advanced knowledge and insights we anticipate generating from our microbiome data, the e[datascientist] will allow us to bring more relevant products to market.
As a company driven by innovation, Reckitt collaborates with partners who bring powerful new capabilities to the table so we can deliver disruptive ideas to the market.