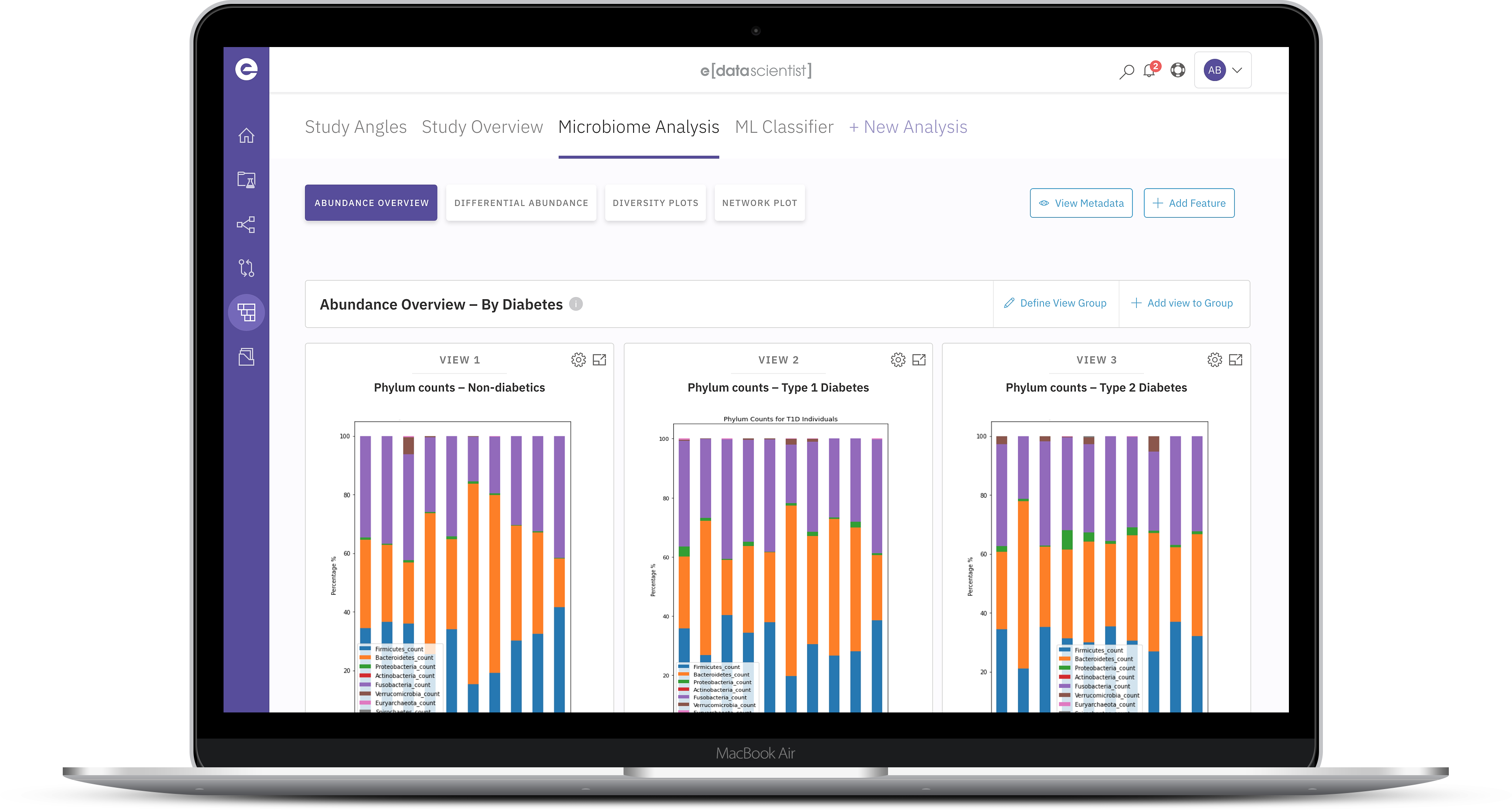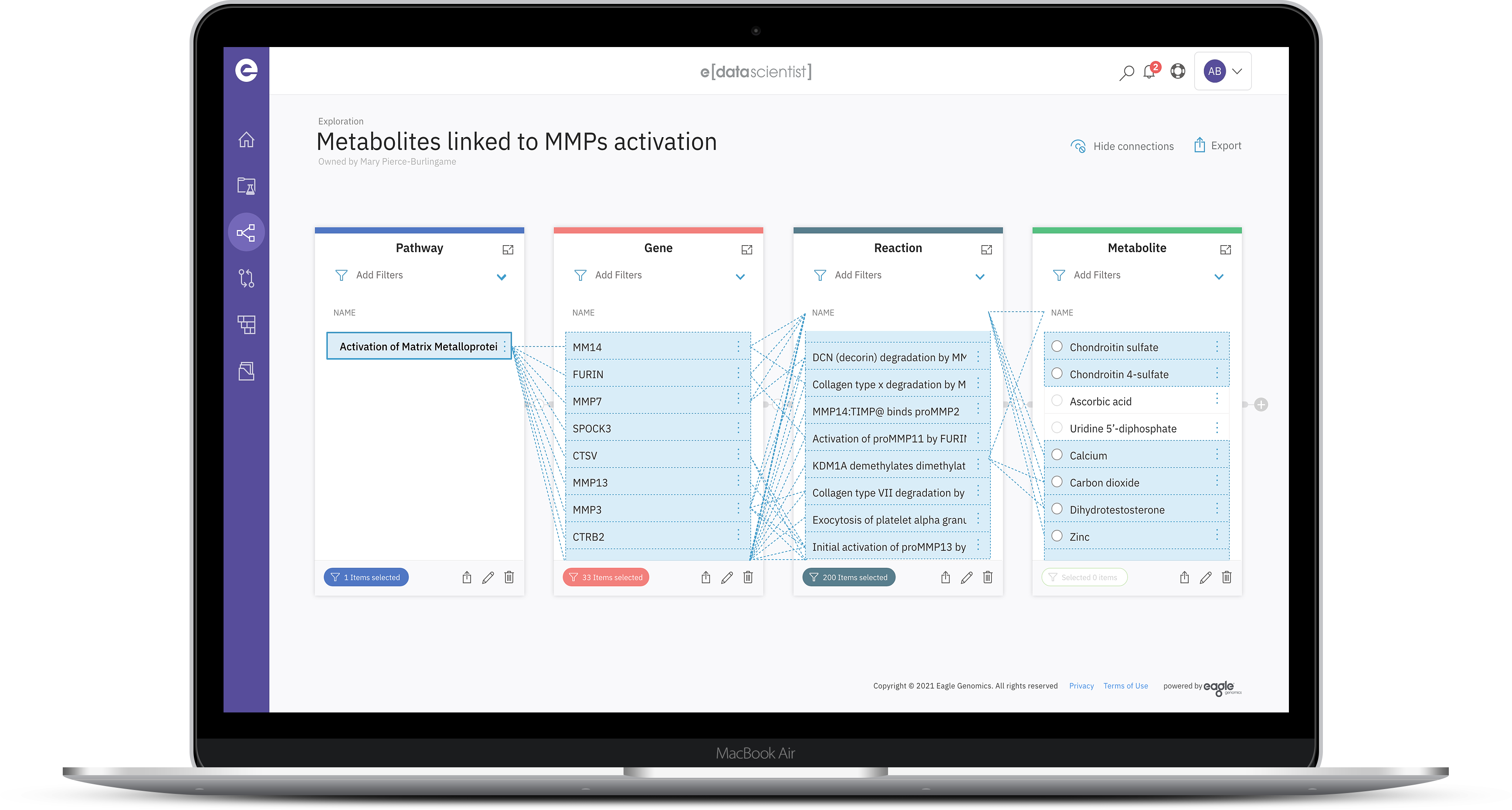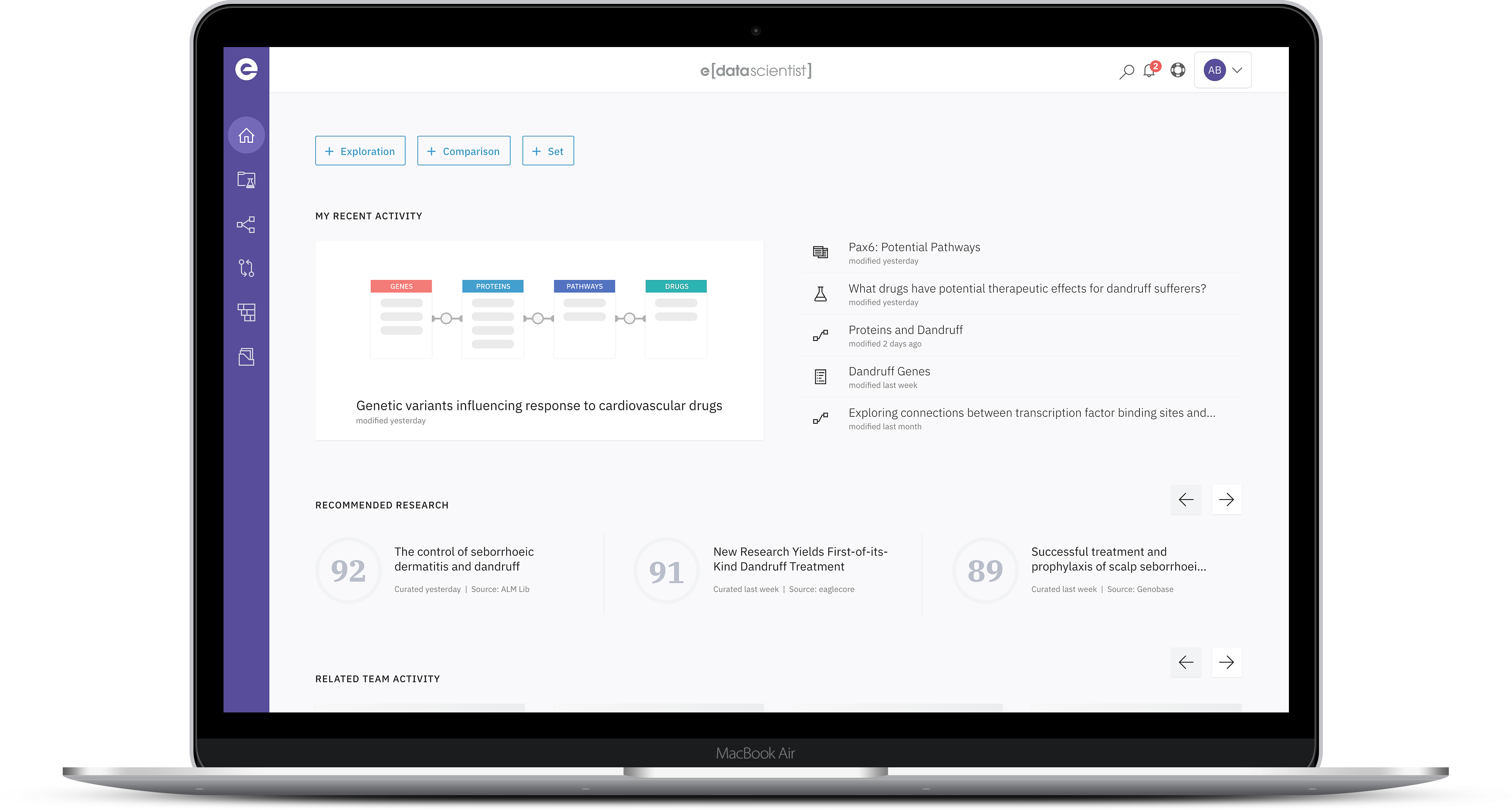 Improve statistical thinking
A bewildering and growing array of statistical tools available to life scientists could lead to flawed selections, resulting in incorrect interpretations and conclusions.
Compounding the challenge is the lack of high impact exploratory data analysis (EDA) applications for use in conjunction with those statistical tools to deliver accurate and reliable estimations and predictions, as well as low risks of false positive and negative results.
Germane to the delivery of 21st century science is the requirement for a high degree of model integrity and result interpretability.
e[statistician] provides recommendations and guidance to ensure the selection and performance of robust, accurate statistics to underpin the integrity of results and evidence.
Benefit from smart, data-driven recommendations and guidance throughout the entire statistical analysis process

Create a canvas for systematizing and automating the statistical thinking process, through the lens of the multi-layer hypergraph

Formulate hypothesis tests (e.g. data stratification, test of association, goodness of fit) based on various data types (e.g. categorical data, continuous, discrete, binary)

Select the most appropriate statistical tools (e.g. parametric and non-parametric tests, data transformation) based on the formulated hypotheses and data type

Perform complex statistical analyses based on selection criteria and data requirements
Assure effective and reliable data analyses by applying the correct statistical tools

Easily communicate and contextualize results and outcomes in an visual manner

Enhance estimation and prediction accuracy, reducing risks of false positives or negatives

Achieve a higher degree of interpretability in data models and statistical results

Improve the strength of data-driven product claims with robust and reliable statistical analyses
Innovating for a better future
Eagle Genomics' innovative approach in establishing a platform-driven ecosystem for the generation and exchange of scientific data-derived assets is of great potential value to Unilever.
Healthy animals, healthy people and a healthy planet are all interconnected. With the advanced knowledge and insights we anticipate generating from our microbiome data, the e[datascientist] will allow us to bring more relevant products to market.
As a company driven by innovation, Reckitt collaborates with partners who bring powerful new capabilities to the table so we can deliver disruptive ideas to the market.