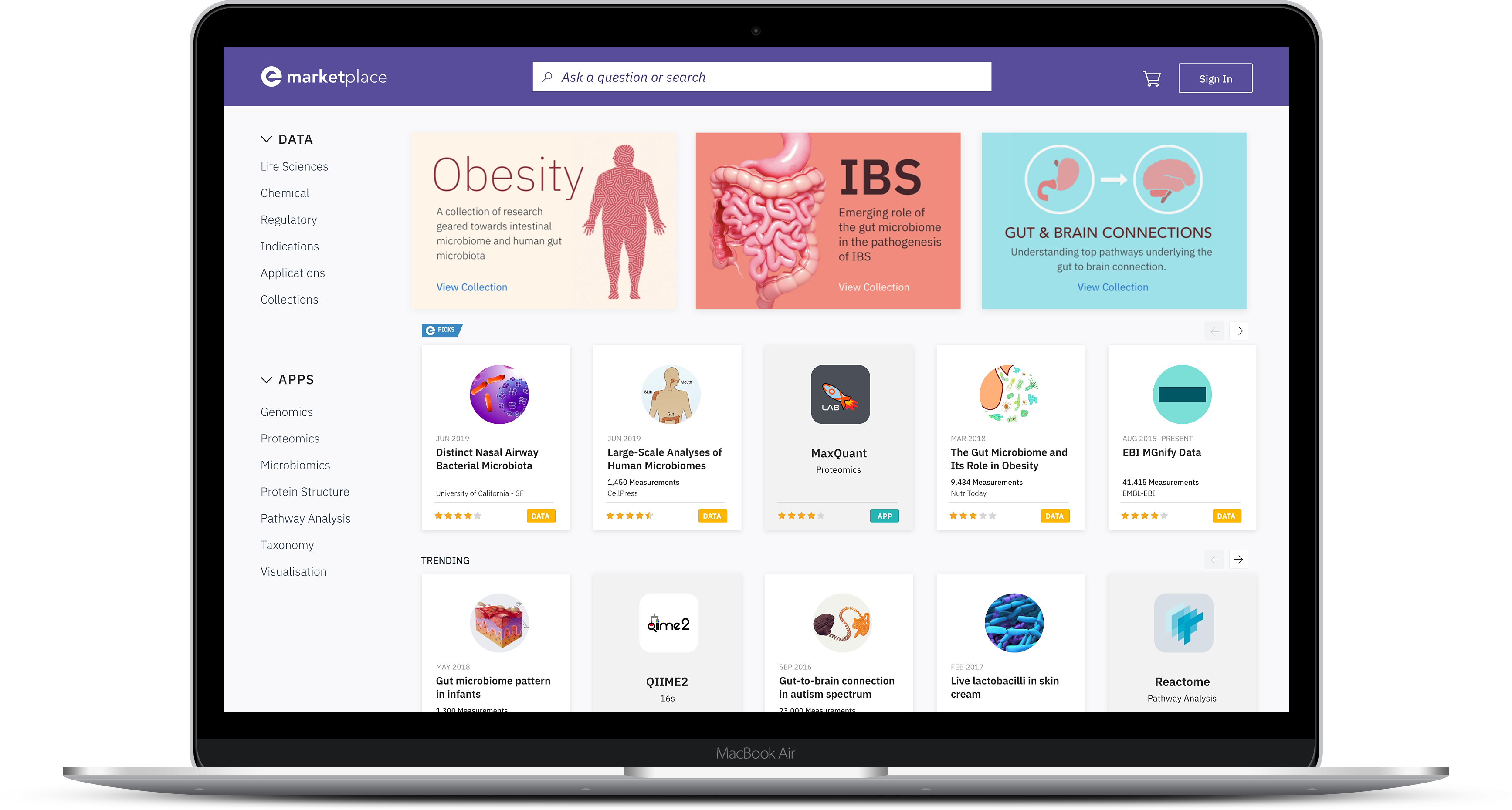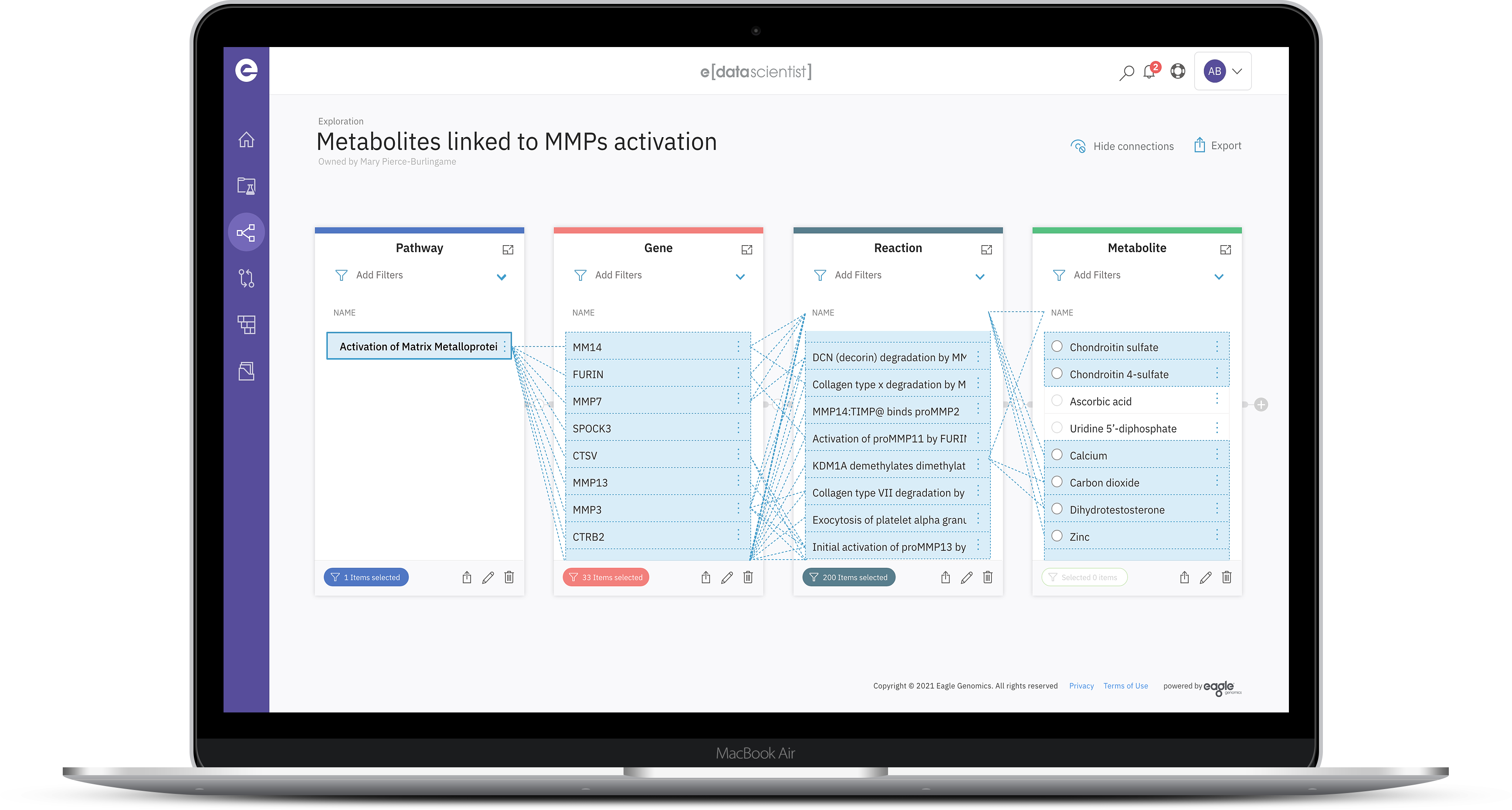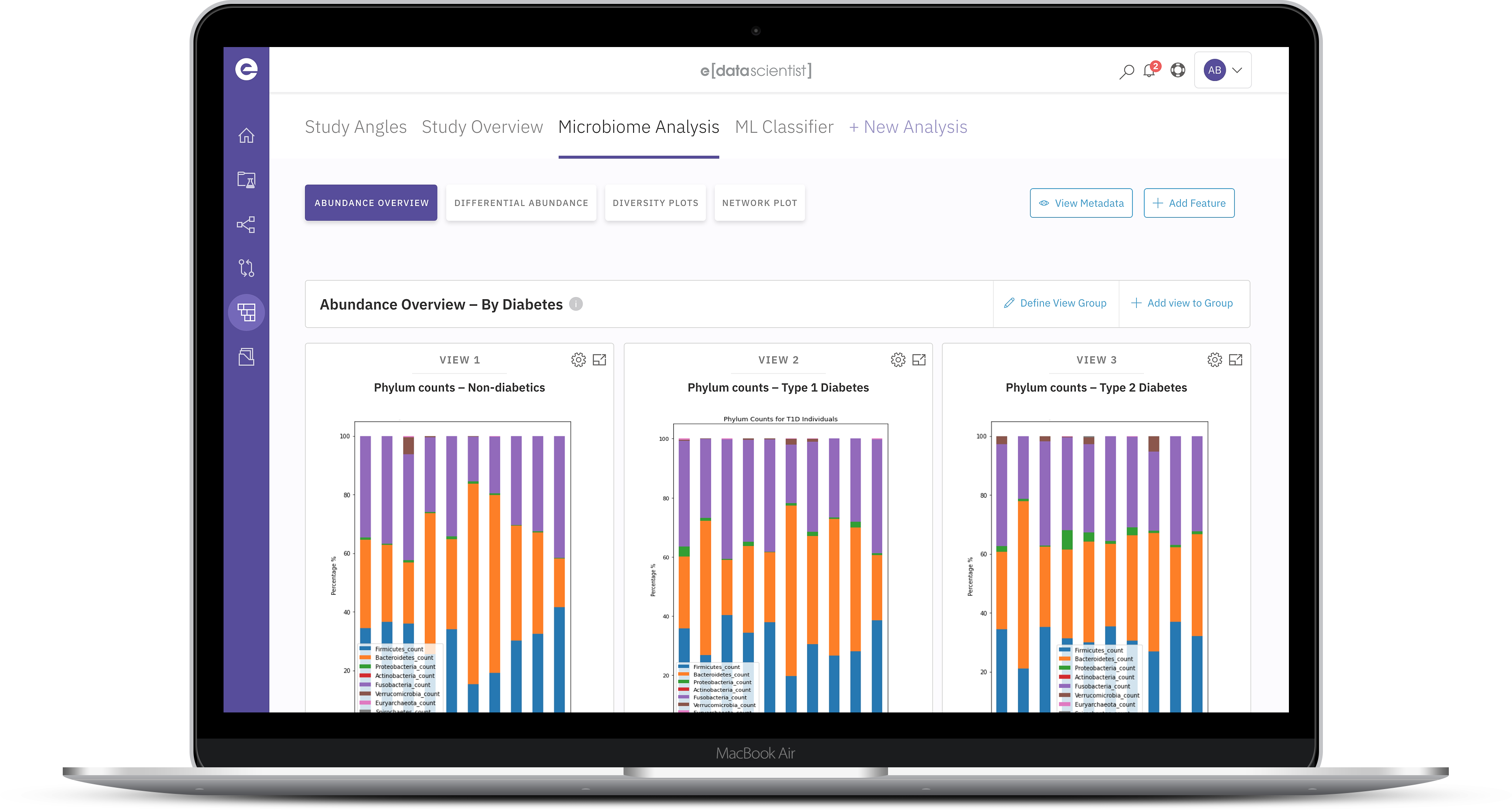 Augment the internal data estate with an industry-defining data universe
Expanding the data universe
e[maketplace] extends the enterprise data estate with an orchestrated universe of third party data, providing a simple and effective way for scientists to augment and enrich their internal data.
e[marketplace] is designed to accelerate life sciences research in the microbiome space, providing an effective mechanism for more open and collaborative innovation. It will allow further and better discovery, augmentation and commercialization of client data assets.
e[marketplace] will provide the meeting place for enterprises and knowledge partners to exchange leading-edge scientific data, knowledge and insights.
Browse, transact and exchange value with other stakeholders and organizations through an intuitive, user-friendly digital exchange.
Augment the applied scientific endeavour with up-to-the-minute fundamental scientific knowledge and data from e[marketplace] knowledge partners.
e[marketplace] will be available through the e[datascientist] as a stand-alone community nexus.
Expand the digital universe and increase participant collaboration and network building

Aquire data and applications compliant with emerging open data standards (FAIR, Elixir, Open Exchange Data)

Identify and engage with counterparties and knowledge partners given particular selection criteria to form pre-competitive and business alliances

Monetize non-core internal data resources that are a byproduct of other activities or are no longer considered strategic

Save and recycle data, recovering value that would otherwise be lost
Innovating for a better future
Eagle Genomics' innovative approach in establishing a platform-driven ecosystem for the generation and exchange of scientific data-derived assets is of great potential value to Unilever.
Healthy animals, healthy people and a healthy planet are all interconnected. With the advanced knowledge and insights we anticipate generating from our microbiome data, the e[datascientist] will allow us to bring more relevant products to market.
As a company driven by innovation, Reckitt collaborates with partners who bring powerful new capabilities to the table so we can deliver disruptive ideas to the market.