Branching into the Big Apple: Eagle Genomics welcomes Sam Globus
Sam is Eagle Genomics' first employee in the United States. He talks to us about his plans for the New York office and how his career led him to become part of the team.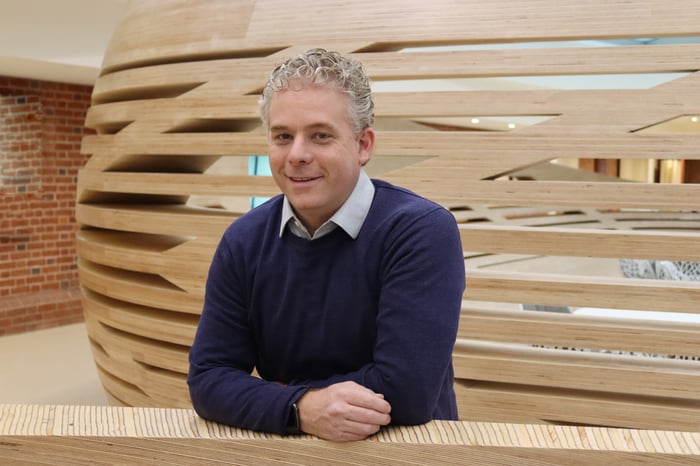 Sam Globus, Vice President of North American Operations
Q: What is your role at Eagle Genomics?
I'm Vice President of North American Operations and my role is to help expand and build our presence there. As a company we decided that opening a New York City office, in an area that is a hub for genomics and artificial intelligence, was a strong strategic decision.
New York has a really big genomics community as well as many academic institutes that are very strong in the areas of genomics, microbiomics and bioinformatics. I'm really excited to be establishing Eagle Genomics' US hub and enabling the company to become part of that community. New York is a great location for building new connections with other companies and organisations.
Q: What is your professional background and how did it lead you to this role?
I have a background in molecular biology and genetics and have spent a lot of time in the lab. My PhD was in meiotic recombination. My research used budding yeast and we were trying to understand the process by which inherited DNA gets mixed and passed onto the next generations when sperm and eggs are made in the body. I then spent a year at a life sciences consulting company, working with companies to assess what kind of market opportunities were available for their products. The company was based in New York and Paris so we did a lot of projects where we helped European companies plan to enter the US market and vice versa.
I then had an opportunity to join a small but growing company called Celmatix, which is a women's health company focused on how a woman's genetics affect her fertility potential. The company had the goal of launching a genetic test to initially be used in in vitro fertilisation (IVF) clinics to understand how genetics could help direct a woman down the right treatment path more quickly. I played a lot of different roles in that organisation but I was most recently the Vice President of Business Strategy and Operations.
During that time I established two clinical labs where the genetic test we launched was actually run. That was a lot of fun! I also supervised our general business operations, which included everything from looking for and outfitting new office spaces, to making sure the lights literally stayed on and that there was coffee in the coffee machine! I think having that experience, of helping scale a company in an operational context, will be really helpful when it comes to expanding Eagle Genomics' new US office.
I was always very operationally focused even when I was doing my PhD and have always enjoyed leveraging the understanding of science to make things more efficient and process driven. But I still think my past self would have been very surprised if I'd known where my career would take me! I'm really happy to have found an exciting niche doing something I really enjoy.
Q: What's the most exciting thing about working for Eagle Genomics?
The people are great and very welcoming! Eagle has built a very strong team from the leadership all the way down to the most junior members and I'm really looking forward to learning more about what everyone's doing. The e[datascientist] platform is also very exciting and we're talking to companies which work in cutting-edge spaces in terms of bioinformatics and data science within agritech, food, cosmetics and personal care. Those areas have lots of opportunities and I think those are areas where we can make quite a lot of difference in people's lives. While we might not be creating a new cancer drug, these areas help people have a better quality of life on a daily basis through higher quality, more sustainable products and more nutritious foods.
Q: Tell us one thing we couldn't find out about you from Google
I'm a native New Yorker and I received my PhD from the same hospital I was born in! Both of my children were also born in that hospital and we currently live six blocks away from there. So in a sense I'm very provincial despite having lived in one of the world's most international and interconnected cities!
Go Back
---