Founder appointed Chair of the ELIXIR Industry Advisory Committee
About
Eagle Genomics' founder and Chief Product Officer, Abel Ureta-Vidal, has been appointed chair of the ELIXIR Industry Advisory Committee (IAC)

The committee, composed of representatives from SMEs, publishers and suppliers, provides high-level strategic advice and input from industry to ELIXIR

The goal of ELIXIR is to coordinate life sciences resources across Europe, including databases, software tools and training materials, to form a single infrastructure which makes it easier for scientists to share data and expertise
14 February, Cambridge – Eagle Genomics' founder and Chief Product Officer, Abel Ureta-Vidal, has been appointed chair of the ELIXIR Industry Advisory Committee (IAC)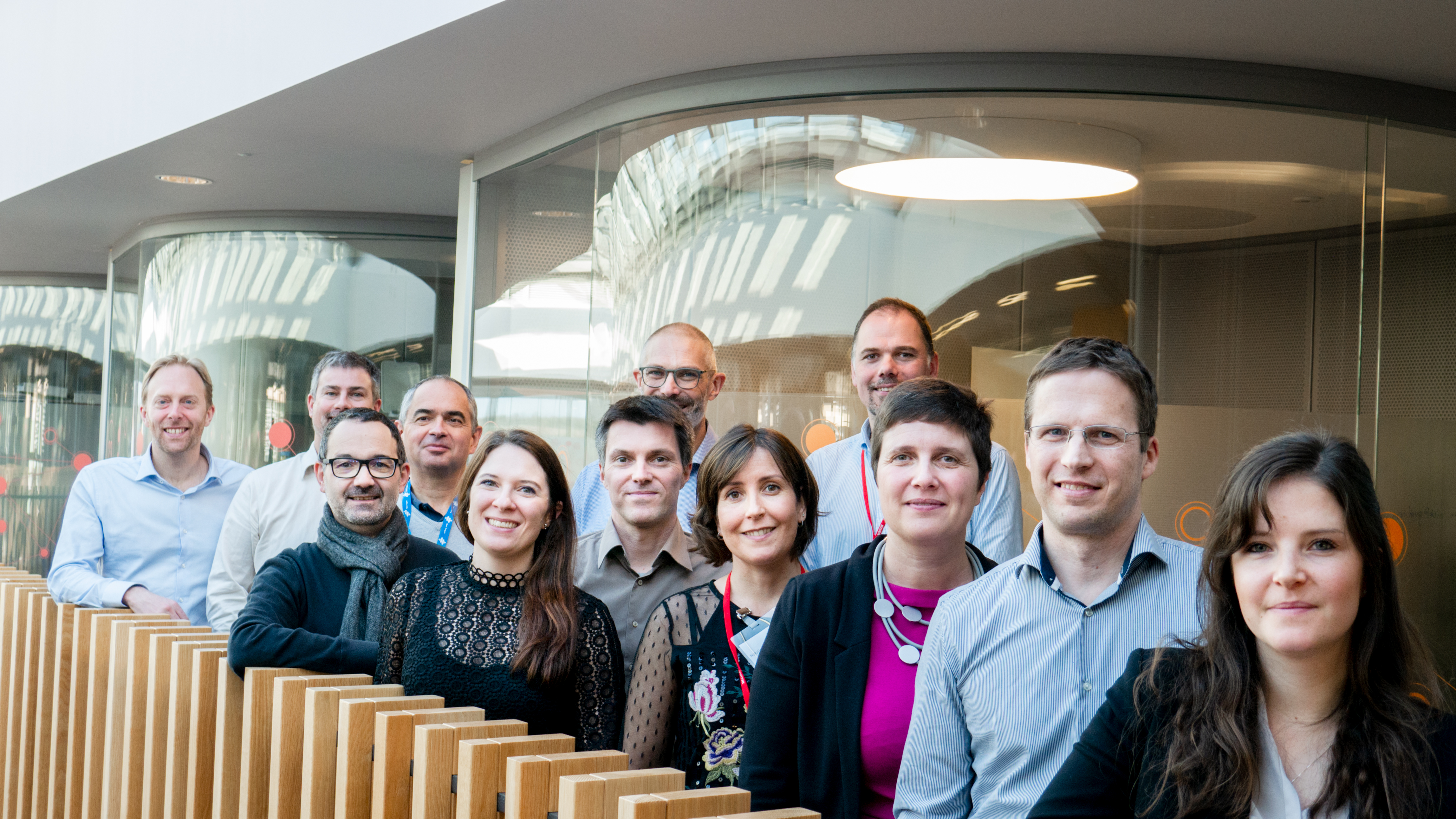 Members of the Industry Advisory Committee, from left to right: Andrew Smith (ELIXIR Head of External Relations), Ian Barrett, Abel Ureta-Vidal, Philippe Sanseau, Katharina Lauer (ELIXIR Industry Officer), Jörg Peplies, Niklas Blomberg (ELIXIR Director), Natalia Jimenez, Filip Pattyn, Catherine Sirven, Klaus Maisinger and Joana Wingender (ELIXIR Administrative Officer).
Made-up of representatives from life sciences SME's, publishers and suppliers the IAC provides ELIXIR with high-level strategic advice and input from industry.
Abel said, "I'm delighted to be taking up the position of chair of the ELIXIR Industry Advisory Committee and continuing my involvement after serving as vice chair for the past two years.
"The committee brings together an expert group of industry leaders and provides an excellent opportunity to share our knowledge and learn from one another, as well as advise ELIXIR in its mission to support industry. It is a privilege to participate in the great discussions which come with being part of such a fantastic group of like-minded professionals."
ELIXIR is an intergovernmental organisation that brings together life science resources from across Europe. By coordinating life sciences resources including databases, software tools and training materials to form a single unified infrastructure, ELIXIR aims to make it easier for scientists to find and share data and exchange expertise.
Other IAC members include representatives from AstraZeneca, Bayer and GlaxoSmithKline.
Find out more:
Go Back
---