Eagle Genomics named Top 500 DeepTech Startup
Global award recognises most promising deeptech startups to date
Eagle Genomics chosen from 4,500 startups
Accolade follows recently announced partnership with Microsoft
CAMBRIDGE -- November 2018 -- Knowledge discovery in life sciences company, Eagle Genomics, has been selected as part of Hello Tomorrow's Top 500 deeptech startups worldwide.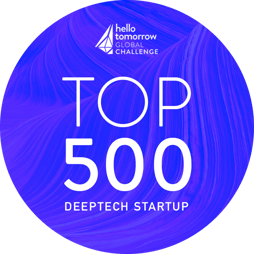 More than 4,500 startups from 119 countries applied for the Hello Tomorrow Global Challenge – a science & technology startup competition designed specifically to address the needs of deep tech entrepreneurs across several different industries and technologies.
Thanks to the AI-powered knowledge discovery capabilities of its platform; the e[automateddatascientist], Eagle Genomics has been included in the AI & Data track of the Top 500, an accolade that recognises the company as one of the most promising in deeptech to date.
Eagle Genomics' knowledge discovery platform, the e[automateddatascientist], utilizes AI and [Azure] cloud technology to transform data into actionable insights that drive scientific decision making. Enterprise customers are able to use the e[automateddatascientist] to exploit and navigate complex life sciences data to assess a product's viability for retail / consumption by assessing, for example, it's impact on the complex and unique human microbiome. The insight gained from the platform enables quick assessment of a products potential, accelerates market entry and mitigates early risk.
CEO of Eagle Genomics, Anthony Finbow, commented:

"We are delighted to have been chosen from over 4,500 companies as one of the most promising deeptech startups. Our platform is applying context-based machine learning and AI to life sciences data enabling our customers to address some of the grand challenges of our age. This recognition from Hello Tomorrow only supports our mission to bring a step change in knowledge discovery in the health, food, personal care and agritech industries, enabling the digital reinvention of life sciences R&D."
As finalists of the Top 500 deeptech startup challenge, Eagle Genomics will also attend the https://hello-tomorrow.org/summit [Hello Tomorrow Global Summit] in Paris in March 2019.
Go Back
---