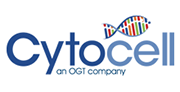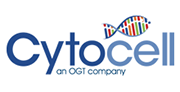 Fishing through the data: exploiting the power of genomics
Industry Biopharma
|
Product e[datascientist]
Cytocell
Established in 1991, Cytocell Ltd. is a leading European developer and manufacturer of FISH probes for use in routine cytogenetics, and in the analysis and classification of cancers. Cytocell has over 350 products for cytogenetics, haematology and solid tumour analysis.
Using Eagle Genomics' expertise, Cytocell migrated its in-house BAC clone collection to a fully manageable, customisable, up-to-date library of BAC probes, which also acts as a development base for custom FISH probes.
Objectives
Cytocell's acquisition of a 225,000 BAC (bacterial artificial chromosome) collection created an exciting opportunity for the company, allowing it to expand its FISH (fluorescence in situ hybridization) portfolio and target most of the clinically important sequences in the human genome. However, this came with a challenge. While the BAC probes were labelled and indexed, they were not mapped against the human reference genome, meaning that Cytocell could not carry out rapid checks to see if their clone library had something unique.
To make the database more usable and the data more accessible, it needed thorough curation and streamlining using data from the public genome repositories. This was a very complex data integration challenge especially with the large volume of data. That meant that it would have been time consuming in-house, require large-scale in-house computing capabilities and would take the company away from its core focus potentially causing delays.
Cytocell began by using a web-based genome browser to map the new database against public domain data. This created a bioinformatics challenge, as this basic browser was not able to handle the company's data needs. Further issues arose when new versions of the genome browser became available. Cytocell realized that to make the most of its new database, and find target clones for use in product development, it needed a better and more flexible system that could map the database accurately against reference human genome databases and spot where there were missing probes and samples.
Approach
Using its extensive expertise in bioinformatics and genomic data handling, the Eagle Genomics team suggested that a custom-tailored version of the feature-rich Ensembl Genome Browser would be the best choice.
This would allow Cytocell to compare its database against public domain information, and visualize the entire library, dramatically increasing access to the BAC collection and improving its functionality.
Eagle Genomics designed and programmed a series of genomics analysis pipelines, creating a flexible and customized solution to annotate the BAC collection, and then delivered a local install of the genome browser, complete with embedded annotation from the pipelines, as a virtual machine at Cytocell. This has multi-level annotation features and acts as Cytocell's library access and management system. Eagle Genomics provides year-round support for the platform, including regular updates.
Results
The virtual machine gives Cytocell rapid access to the positions of clones, mapped against the publicly-available human genome data. The high-level of detail, the intuitive and interactive interface means that Cytocell has access to an easy-to-use, fast and functional tool. As well as supporting the manufacture of existing FISH probes, the platform has substantially reduced Cytocell's development times for the creation of new custom probes. This has led to the development of 200+ brand new high quality FISH probes for a large number of research projects, and opened up new markets.
Benefits:
Significantly faster BAC sample development processes by saving time spent on manual annotation & mapping
Accelerated creation of custom and personalised FISH probes for research projects
Quicker mapping of the probes in the library against the reference human genome
Access to the latest genetic data uploaded from the Human Genome Reference Consortium
Secure in-house clone library to protect IP
Confidence in the science and data supporting the selection of probes
Eagle is an enthusiastic company with a great deal of professionalism. It is a pleasure to deal with someone you can rely on for impartial decoding of a complex subject.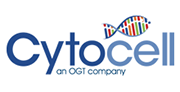 Martin Lawrie
Managing Director - Cytocell
Go Back
---
Topics:
Fluorescence in situ hybridization (FISH), bacterial artificial chromosome (BAC) bioinformatics, genomic data handling